Up-Coming Shows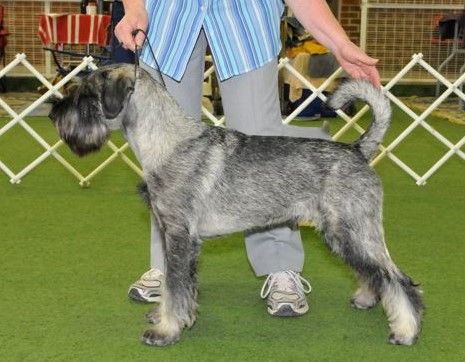 From the President

Dear Schnauzer Club Members,

It is my melancholy duty.... No, not to say we are at war, but
to inform you our September Championship has to be cancelled. With the
Covid-19 restrictions not to be eased in the near future, it will be
impossible to lawfully continue with our planned show.

This is a great disappointment, for there was enthusiasm among
people organising the show to carry on under the difficult circumstances
we were facing. I thank them all. However, as the restrictions will
continue with little certainty of when easing will occur, we cannot
expect venues to be open, or travel distances to allow us to attend a show.

Of the future? We need to Plan for our March 2022 Championship
Show. Also in late November we plan to have a Schnauzer Fun Day as we
have staged in past years. Announcements will be in the next issue of
the "Snippets" newsletter.

To all our members, stay safe & enjoy the company of your
delightful schnauzer(s). Let your dog lift your spirits & help you
through this terrible period.

Warm regards to all. Warren Cooper
Please Note - This event has been cancelled due to Covid-19 restrictions in Victoria.
Schnauzer Club of Victoria Inc.
18th September Championship Show
Saturday 25th September 2021
VENUE: Bulla Exhibition Centre, Uniting Lane, Bulla
Closing Dates for Entries: - Paper Entries - Friday 10th September 2021 On line Entries - Friday 17th September 2021
Entries & Entry Fees sent to:- Ms Daniela Dmitrovic, 22 Phoenix Gr, Fraser Rise, Vic. 3336; email - [email protected]; Phone - 0449 189 874
or via SHOW MANGER
Cheques made payable to - Schnauzer Club of Victoria Inc, or
Westpac Bank BSB 033-397; Account No 188160
Be sure to include your name and email on your entry forms to the Show Secretary.
Exhibitor Numbers to be collected on the day.
Judging Commences at 10.00 am with Schnauzers (Giant), Schnauzers, Schnauzers (Miniature)
Classes:- Dogs 1;2;3;4;5;8;10;11;12;18; Bitches 1a;2a;3a;4a;5a;8a;10a;11a;12a;18a
Catalogues - $5.00 to be pre-ordered and paid with entry fees.
Entry Fees:- First entry $15.00; Subsequent Entries $10.00; Baby Puppies $8.00