Calendar of Events
Sub-links for this page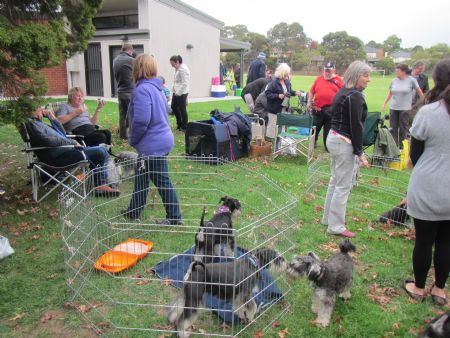 Calender of Events
---
Christmas Fun Day - Sunday 28th November 2021 to be held at:-
FOMDAC Club Rooms; Aranga Reserve, 53-55 Aranga Cres., Donvale
Please Note - The Christmas Fun Day/ AGM has been cancelled.
Message to Schnauzer Club members.
It is with regret that we must cancel the Fun Day scheduled for November 28th. Our small club does not have the resources to meet all the requirements of conducting a gathering in the Covid-19 era. The venue planned is a Manningham City council-controlled site, & they have limits on numbers inside & out, etc. which would be hard to meet.
Consequently, the Annual General Meeting planned to precede the Fun Day will again be postponed. The new date for the AGM will be advised in the next issue of "Snippets", on the Facebook page & our website.
We regret having to take this action, it is unfortunate. However, we wish all members & their families a happy Christmas season & look forward to a much better 2022.
Be aware though the 2021 Club Raffle WILL be drawn on November 28th. Winners will be informed & results published in all our media. There is still time to sell more tickets; contact Isabel Mundy (03) 5787 1172 if you need more. Otherwise please return all ticket stubs & unsold tickets to Isabel asap. Good luck to all ticket holders.