Calendar of Events
Sub-links for this page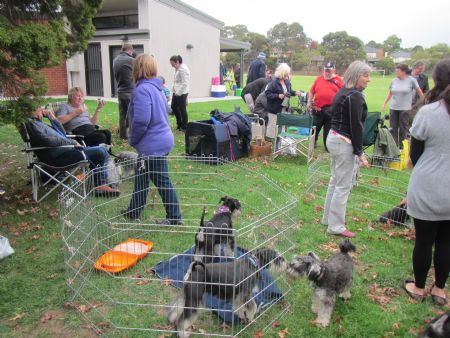 Calender of Events
Special General Meetings to be held on the 1st Wednesday of the month of the following months:-
June; August; October; December
Please Note - The Special General Meeting listed for Wednesday June 2nd is now cancelled due to Covid lockdown - the next meeting will be held on Wednesday 4th August.
Committee Meetings to be held on the 1st Wednesday of the month on the following months:-
July, September, November.
All the above meetings will be held at :- Anglers Tavern; Marybyrnong at 7.00pm.
Dinner at 6.00pm
---
Annual General Meeting & Fun Day - Sunday 29th August 2021 at:-
FOMDC Club Rooms; Aranga Reserve, 53-55 Aranga Cres., Donvale
---
SCOV September Championship Show - Saturday 25th September 2021 at the
Bulla Exhibition Centre; Uniting Lane, Bulla - starting at 10.30 am.
---
Schnauzer Day at The Royal Melbourne Show - Monday 27th September 2021
---
Christmas Fun Day - Sunday 28th November 2021 to be held at:-
FOMDC Club Rooms; Aranga Reserve, 53-55 Aranga Cres., Donvale